TOURS OF HISTORIC PHILADELPHIA
Small-group tours of Philadelphia's historic and cultural attractions and important clocks will be organized for symposium attendees. Early signups will be important to ensure that you can participate. Please watch for announcements here and in NAWCC publications, and contact Bob Frishman to be put on a preliminary list.
The NAWCC's Silver Jubilee Convention was held in Philadelphia in June 1968. As part of the buildup to that milestone event, James Gibbs prepared a four-part series of articles -- "A Horological Tour of Philadelphia" -- that was published in the NAWCC Bulletin during 1967. Most of what he covered in much detail still can be visited and viewed, and many of the important clocks will be seen during the special tours to be arranged. Please read these in-depth articles for a preview of your horological time in Philadelphia.
Horological Tour of Philadelphia - Part 1
Horological Tour of Philadelphia - Part 2
Horological Tour of Philadelphia - Part 3
Horological Tour of Philadelphia - Part 4
Back in 2007, the early 19th century Isiah Lukens clock movement (shown below), formerly in Independence Hall's tower, was rescued from its ruinous condition in Germantown and returned in restored condition for display at Independence National Historical Park, although currently it is in storage and cannot be viewed.
However, another Lukens clock is running in the historic Second Bank of Philadelphia building, and plans are underway to include this on our pre-symposium tours. Read Bob Frishman's related
article
for more details.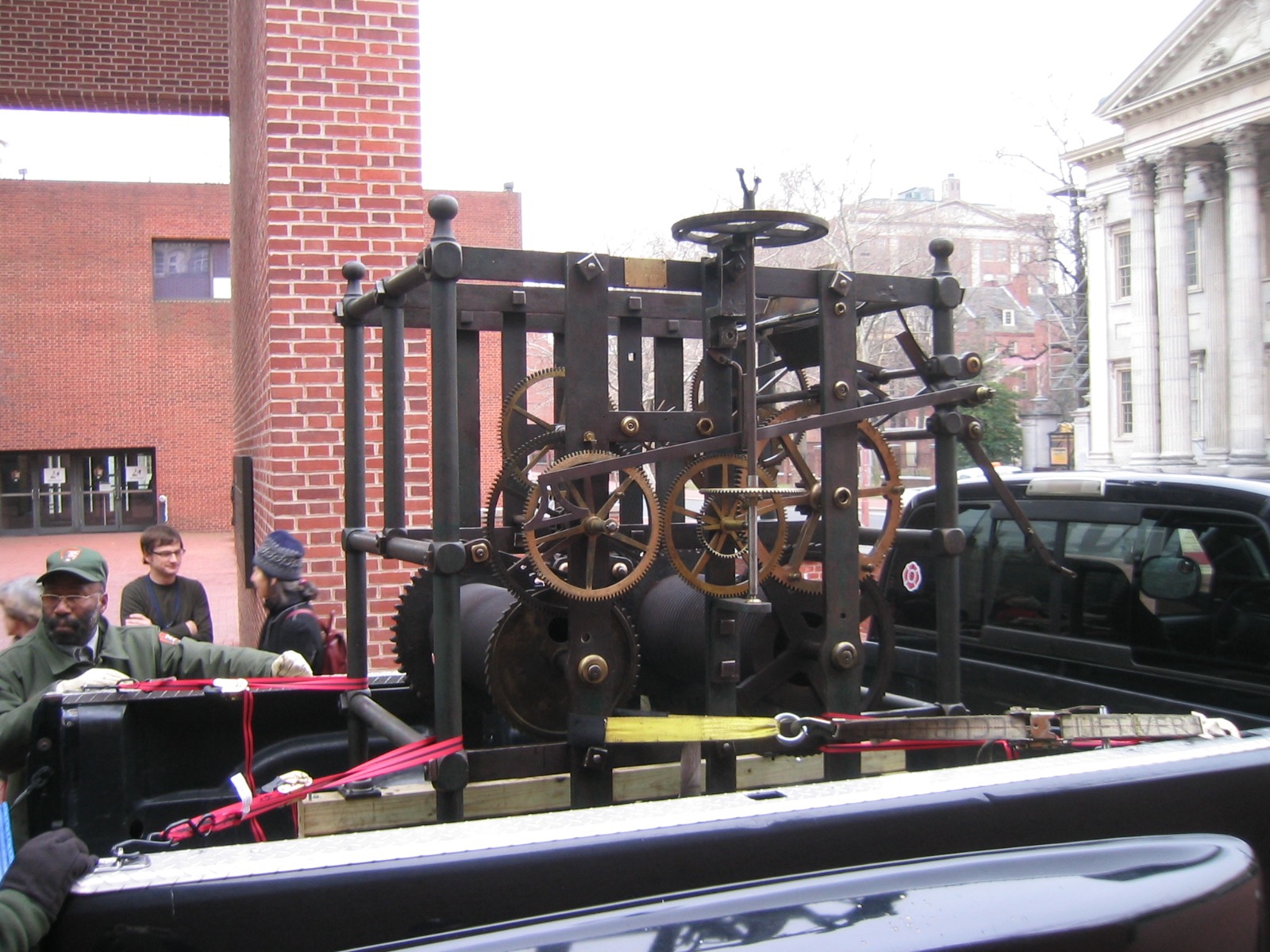 Rittenhouse at Drexel
Rittenhouse Orrery
Independence Hall